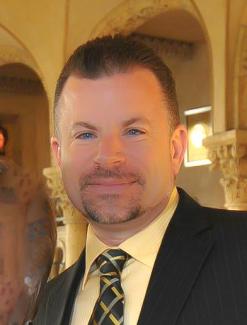 Gregory L. Schaffer
Chief Investment Officer
Certified Financial Planner-CFP®
Registered Financial Consultant-RFC®
Professional Trustee & Executor
gschaffer@gregoryschaffer.com
Mr. Schaffer is the Chief Investment Officer, a Certified Financial Planner, a Registered Financial Consultant, an expert in taxation with 35 years' experience, licensed in all forms of insurance, has been A REALTOR/Broker for 34 years and is a member of The Greater Rochester Association of REALTORS, member of New York State Association of Realtors and member of New York State Society of Real Estate Appraisers. He also is a Professional Trustee & Executor providing services to protect the primarily the elderly and children. As Gregory is licensed in many areas, his day primarily consists of managing client's assets.
Mr. Schaffer has owned and operated several other companies and has extensive banking, mortgage, and construction experience. Mr. Schaffer believes that being skilled in all areas of a person's financial life is critical for successful planning. His practice is designed to be more like a "Financial Doctor" for his clients.
Gregory has a passion for helping people, protecting them from making mistakes and you can tell he genuinely cares about his clients, it shows as all the Gregory L. Schaffer Companies for the last 35 years have had a perfect customer record with all governmental agencies.
One of his strengths is retirement planning, making his clients dollars last as long as possible with superior risk management, tax planning and precise counsel as he has been around to see his thousands of clients go through retirement including all the different phases of life.
Gregory is a member of The Greece Chamber of Commerce, a member of First Bible Baptist Church in Hilton and attends Saddleback Church in Southern California. He believes in giving back and supports many ministries, military organizations, charities and local events for raising funds to help others.
Mr. Schaffer in his down time enjoys his family, photography, gourmet cooking, mountain biking, yachting, tennis, golf and travel.
Professional Designations, Licenses & Corporate Officer Positions
Certified Financial Planner-CFP® Authorized by the Certified Financial Planner Board of Standards Registration #115958
Registered Financial Consultant-RFC® Appointed by the International Association of Registered Financial Consultants Registration #12931
Registered Investment Advisor Schaffer & Company Asset Management, Inc. Registered with the Securities Exchange Commission FINRA CRD # 138463
Real Estate Broker, REALTOR® Licensed in New York State, License #10311202434 Member of Greater Rochester Association of Realtors Member of NYS Association of Realtors and National Association of Realtors
Life, Health Accident, Variable Life, Variable Annuity Agent-Corporate Licensed in New York State, License #LA-1045198
Internal Revenue Service-Registered Tax Return Preparer PTIN #P00062977
New York State Department of Taxation & Finance Tax Preparer Registration #11039535
Professional Trustee Serving entire United States
Professional Executor Services Serving New York State
Notary Public Registered in New York State, Registration #01SC4838699
Chief Executive Officer-CEO, Chief Investment Officer, President Schaffer & Company Asset Management, Inc.
Chief Executive Officer-CEO, President The Gregory L. Schaffer Insurance Agency, Inc.
Chief Executive Officer-CEO, President Beacon of Light Financial Services, Inc. d/b/a Schaffer & Company Financial Services d/b/a Schaffer Wealth Preservation & Capital Management d/b/a Schaffer Accounting & Tax Services d/b/a Schaffer & Co Exotic Motorcars d/b/a Beacon of Light Realty USA
Chief Executive Officer-CEO, President Facilities Equipment Sales, Inc.
Vice-President JRD Associates, Inc.